The City of Spruce Grove operates Spruce Grove Transit, which provides commuter transit service between Spruce Grove and Edmonton/Acheson, as well as on-demand local transit service within Spruce Grove, Stony Plain, Parkland Village and Acheson.
On-demand local transit service 
On-demand local transit service operates 6 a.m. – 7 p.m., Monday to Friday within Spruce Grove and Stony Plain with service to Parkland Village and Acheson between 6 a.m. to 9 a.m. and 3 p.m. to 6 p.m. Learn more about how to book your trip.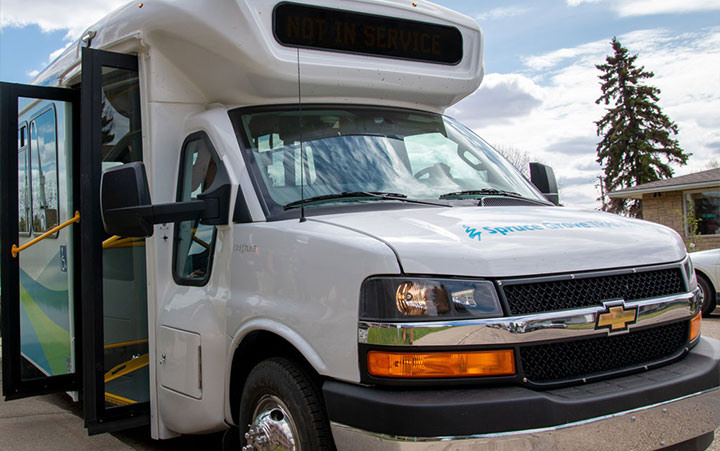 Accessible Transportation Service
ATS offers door-to-door transportation for seniors (65+) and persons (16+) with mobility or cognitive disabilities. For more information on ATS, please visit the Town of Stony Plain's website.
Arc (formerly Smart Fare)
A new electronic fare payment system has come to the region that makes paying for transit easier and more convenient. Learn more.
Questions? 
Make sure to view our Transit FAQs for answers to some of our most commons questions about transit in Spruce Grove. If you'd like to contact a representative, you can reach out by calling the Transit Phone Line at 780-962-7634 ext. 193, or by email. 
The Transit Phone Line Hours of Operation are:
Monday to Friday: 8:30 a.m. - 9:30 p.m.
Saturday:             8:30 a.m. - 6:00 p.m.
Sunday:               8:30 a.m. - 4:30 p.m.