Environmental Sustainability Action Plan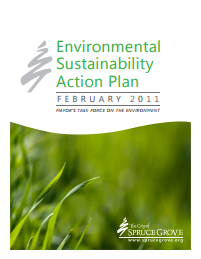 Environmental Sustainability Action Plan
The Environmental Sustainability Action Plan (ESAP) identifies priority areas, goals and strategies to direct the City's environmental sustainability approach from 2011 to 2021, with the overarching goal of reducing greenhouse gas emissions. 
Priority Areas
Land Use and Natural Areas
Transportation
Waste
Water
Energy
To learn more, read the plan.
Mid-Process Review
The 2016 mid-process review serves as an update and progress report for the ESAP.