If you have an emergency always call 9-1-1.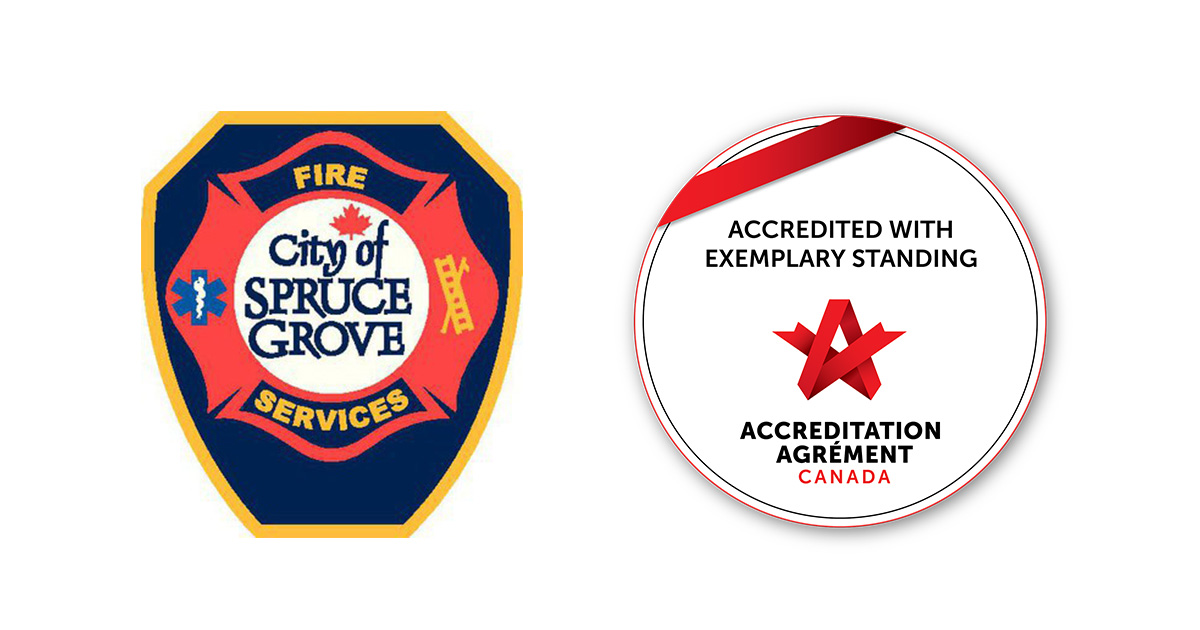 Spruce Grove has an integrated fire service that provides patient transport and ambulance services in addition to traditional fire department services such as fire suppression, dangerous goods response and other types of response needed to protect property, people and the environment. Spruce Grove Fire Services also promotes fire and injury prevention through a variety of activities. SGFS is a member in good standing of the National Fire Protection Association (NFPA).
Spruce Grove Fire Services is fully accredited through Accreditation Canada, an independent, third-party health care accreditation organization. During the most recent review in November 2022, the department earned an overall score of 99.3% and the distinction of Accredited with Exemplary Standing. See the executive summary and read the news release.   
Response times
The fire hall is staffed 24 hours a day for immediate response. Our goal is to respond to emergency medical calls in Spruce Grove in less than 300 seconds, 90 per cent of the time and Fire calls in less than 300 seconds 80% of the time.
Need to contact Fire Services? Call 780-962-4496.