Area structure plans (ASPs) provide details on the growth and development of specific areas of the city. All area structure plans include information on design principles, function and land use, infrastructure, and density as well as land use statistics and concept maps.
For detailed information on any of these area structure plans, call 780-962-7582 or email Planning and Infrastructure.
ASP index map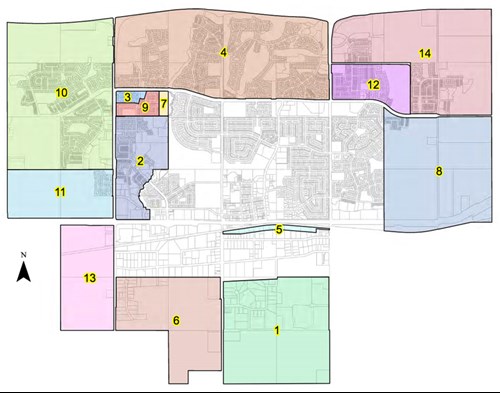 Area Structure Plans
Please note that an area structure plan may include amendments to the Development Concept, the land use and population statistics, and/or the text of the original document.