The Chief Administrative Officer (or City Manager) is responsible for the overall administration of the City of Spruce Grove, as established by the City Manager Bylaw C-539-04. Under the terms of the Municipal Government Act, the City Manager has the statutory responsibility for providing advice and informing Council on the operations of the City, as well as ensuring the implementation of City's policies and programs.
The City Manager provides a key administrative leadership role to the organization and acts as a liaison between Council and Administration. The City Manager is responsible for the implementation of the City's Strategic Plan and ensuring that recommendations are a reflection of the City's Corporate Plan and are consistent with the City's Values and Guiding Principles.
City Manager: Dean Screpnek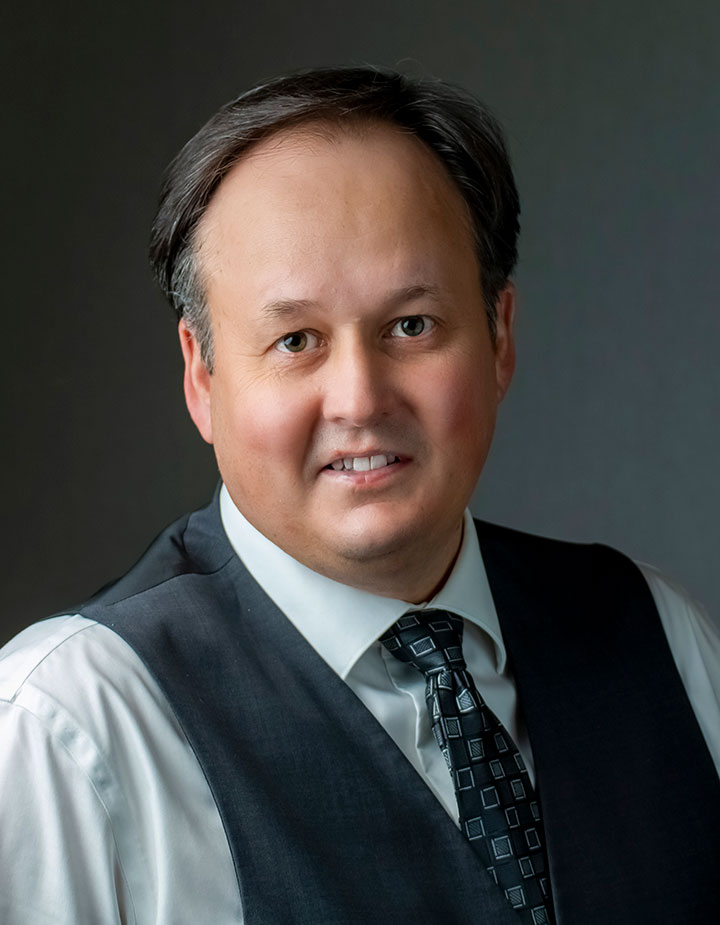 Dean Screpnek
Spruce Grove City Manager
A long-time resident of Spruce Grove, Dean brings extensive municipal and provincial experience to this role, having worked at neighbouring communities including Parkland County, the City of St. Albert and the City of Edmonton, and most recently with the Government of Alberta as an Assistant Deputy Minister.
He has more than 20 years of public service experience, with a strong background in strategic and financial policy. He has held a lead role in developing budgets, creating partnerships, and finding opportunities to embrace innovation to find opportunities for positive change.
Dean has been involved in various organizations and professional associations including the Alberta Urban Municipalities Association Finance and Audit Committee, the Government Finance Officers Association of Alberta as both president and past-president, and the Canadian Patient Safety Institute Board of Directors.
He is a husband of one and father of three, and he loves spending as much time as possible outdoors with his family and their West Highland Terrier. As an active member of the community, Dean has coached minor hockey for 10 years and played senior recreation men's hockey for almost 30 years. He also enjoys skiing and snowmobiling in the winter months, and in the summer he loves golfing, fishing, hunting, and camping.