The City of Spruce Grove operates Spruce Grove Transit, which provides commuter transit service between Spruce Grove and Edmonton/Acheson, as well as local transit service within Spruce Grove. Due to the situation with COVID-19, face coverings are required on all Spruce Grove Transit routes, including both commuter and local service.
Commuter transit service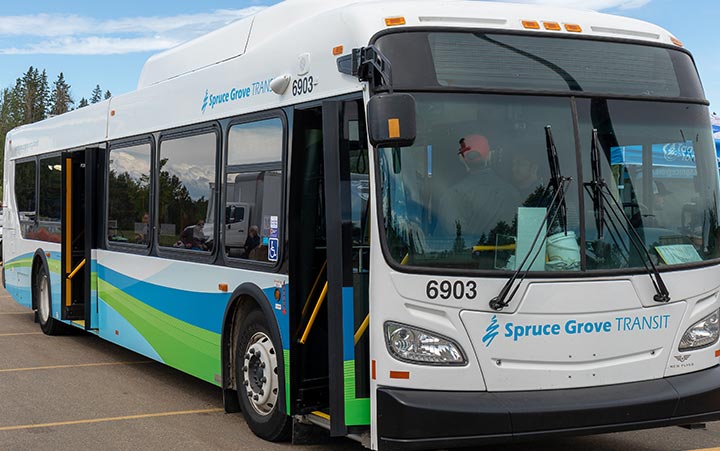 Commuter transit service is available weekdays on Route 560 and Route 561. The commuter connector shuttle service (Route 566 and Route 567) that connects transit riders from Harvest Ridge and Spruce Village/Greenbury to the commuter transit service during peak morning and afternoon hours has been temporarily suspended.
Local transit service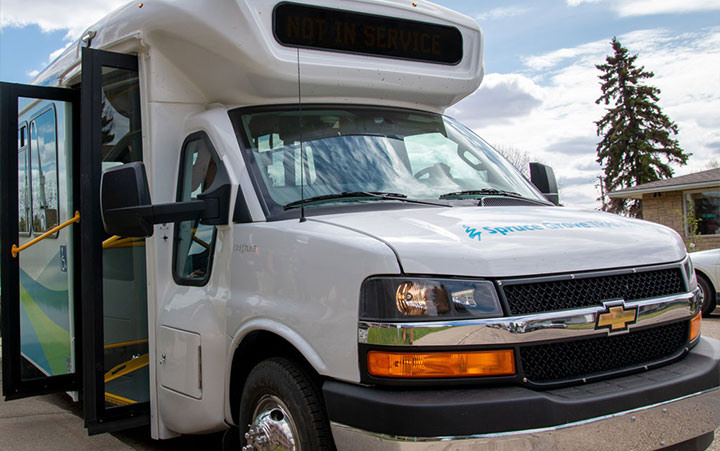 Local transit service is available on Route 568, which runs weekdays from approximately 8:30 a.m. to 3:30 p.m. with service every 30 minutes, travelling in a counterclockwise direction around Spruce Grove.
Accessible Transportation Service
ATS offers door-to-door transportation for seniors (65+) and persons (16+) with mobility or cognitive disabilities. For more information on ATS, please visit the Town of Stony Plain's website  .
Where do you want to go?
Spruce Grove Transit FAQs
General
Commuter service
Local service