Community Homeless Winter Emergency Response
Community Homeless Winter Emergency Response
The community of Spruce Grove is working to reduce the risk for unsheltered individuals during periods of extreme cold weather through the development of a Community Homeless Winter Emergency Response
The emergency response will be on when the temperature, including wind chill factor, drops to -25 C or lower for a 24-hour period between November 1, 2021–April 1, 2022. When the response is active, an alert will be posted at the top of this web page.
What does the response include?
The response will consist of: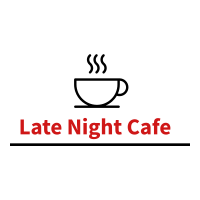 Late Night Café
A warm place to go between 11 pm and 6 am when an alert is active to stay warm and prevent harm from the elements (including death).
Transportation – to get individuals to and from the Late Night Café
Cold Weather Supplies – available to guests of the Late Night Café
Congregational Christian Fellowship Church – 445 King Street, Spruce Grove
Cold weather supplies will be available at the late-night café.
Transportation to and from the late-night café will be provided. To use please call the Coordinator at 780-306-1699
Who is involved in the response?
The partners who created and implemented the response"
Spruce Grove Community Church
Congregational Christian Fellowship Church
Engage Church
Tri-Region Pay Forward Kindness Society
TransAlta Tri Leisure Center
Rotary Club of Spruce Grove
Spruce Grove Public Library
Tri-Region Pay Forward Kindness Society
RCMP
City of Spruce Grove Protective Services & Community Social Development
The City of Spruce Grove will issue the alerts online at www.sprucegrove.org/WER
Questions?
For general inquiries, email werc@sprucegrove.church
Frequently asked questions