OpenGov is an online tool designed to make the City's financial reporting more accessible to the public.
You can use OpenGov to:
Explore the City's financial information in a variety of ways, using charts and graphs to explore historical trends and comparison to budget for revenues and expenses.
Access both monthly and annual financial data.
View information by funding source, by department or by type of revenue/expense.
OpenGov provides two reports:
Current Year Results - Monthly captures the City's revenues and expenses for each month, and compares spending to the budget for that particular month.
Historical Results - Annual provides total revenue and expenses for a particular year, and will help users identify trends over time.
No account set up or log in is required to access OpenGov and users can download copies of the graphs as an image or a spreadsheet.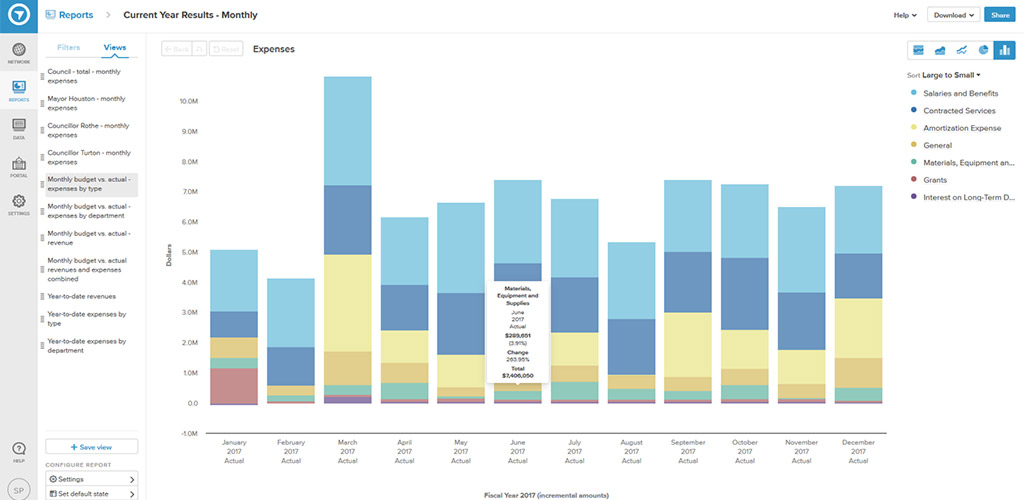 In most instances, OpenGov provides the same level of detail as the financial statements and where practical an additional level of detail will be provided. Information will be updated every three months when quarterly financial statements are provided to council.