Free sand available to residents
March 2, 2022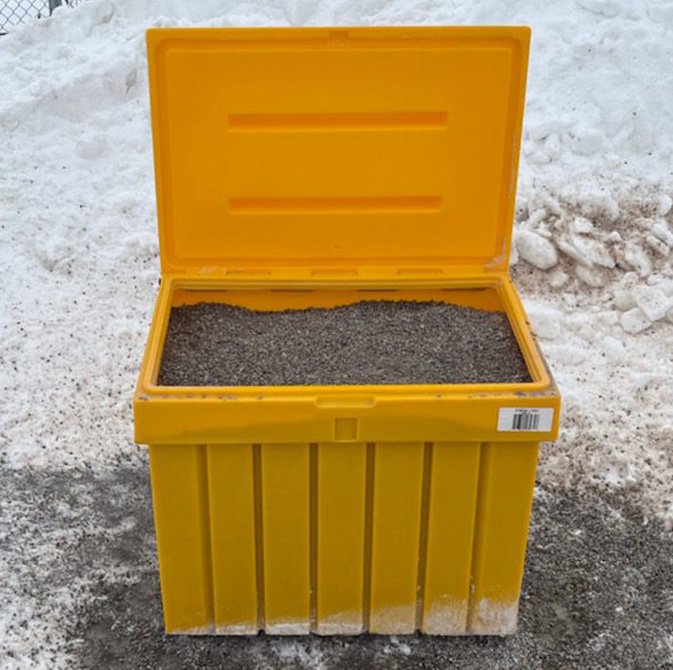 Residents can now help themselves to free sand, which is located in a bin at the Public Works building at 21 Century Close. Please bring your own bucket and self-serve.
The bin will remain on-site for the remainder of the winter season.
For details about snow and ice control in Spruce Grove, visit www.sprucegrove.org/snow.