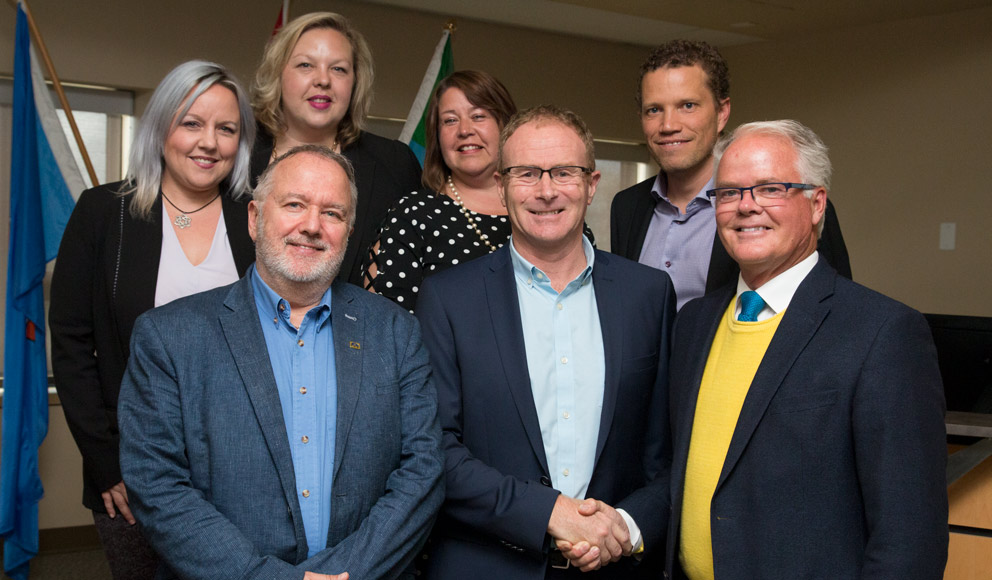 Spruce Grove City Council has appointed Simon Farbrother as the new City Manager.
Farbrother is returning to the City of Spruce Grove after previously serving as City Manager with the organization from 1997 to 2004. Council approved the motion to appoint Farbrother as the new City Manager during the June 24 council meeting. He will officially start with the City on July 8.
"We are very excited to be working with Simon again," said Spruce Grove Mayor Stuart Houston. "His previous knowledge of our organization, the Spruce Grove area and the region will serve the City and our residents well as he helps us continue to move forward in a strategic, collaborative and responsible manner."
Farbrother brings extensive experience with him to the City with more than 25 years of municipal leadership experience with 18 of those years as a City Manager at organizations including Edmonton and Waterloo, Ont. He is a registered professional planner and has also worked in the private sector and as a teacher.
He is skilled in creating partnerships and helping regions work better together. During his previous time in Spruce Grove, Farbrother was instrumental in negotiating the construction of the TransAlta Tri Leisure Centre, which was the first and only regional recreation project to be a full partnership between a City, a Town and a County in Alberta.  He also led Waterloo to being named International Intelligent Community of the Year in 2007 and personally negotiated the Ice District development in Edmonton.
"I am thrilled to be coming back to Spruce Grove in a leadership capacity," said Farbrother. "It's amazing to see how the city has nearly doubled in size since I was last here and is still growing strong. It's an exciting time for Spruce Grove, and I feel very fortunate to be part of it."
His municipal work has focused on building strong cities through strategic planning and implementation, event attraction, inter-municipal cooperation and an engaged workforce. He has also presented nationally and internationally on a range of municipal leadership topics, and was awarded the Queen Elizabeth II Diamond Jubilee Medal in 2012 for his contributions to the municipal government profession.
A strong advocate of a career in public service, Farbrother has been involved in various professional associations in the municipal planning and municipal government sectors, including past president of the International City/County Managers Association, the Canadian Association of Municipal Administrators and the Alberta Institute of Planners.
"There are many great things on the horizon for Spruce Grove," said Farbrother, "and I'm excited to be working with the Mayor, City Council, the community and staff to improve municipal service delivery and City build."