A new, modernized water play feature is coming to Central Park.
The existing splash pad features in Central Park are being replaced through the City's lifecycle program. Work on the project began earlier this fall and is expected to wrap up by mid-November.
The design of the new splash pad will be more interactive, with flush mounted in-ground nozzles that will be activated by a sensor. The new splash pad will open to the community next summer.
As Central Park has become more of a gathering place in the community, this new design will allow the space to be more flexible and be able to more easily accommodate a variety of uses.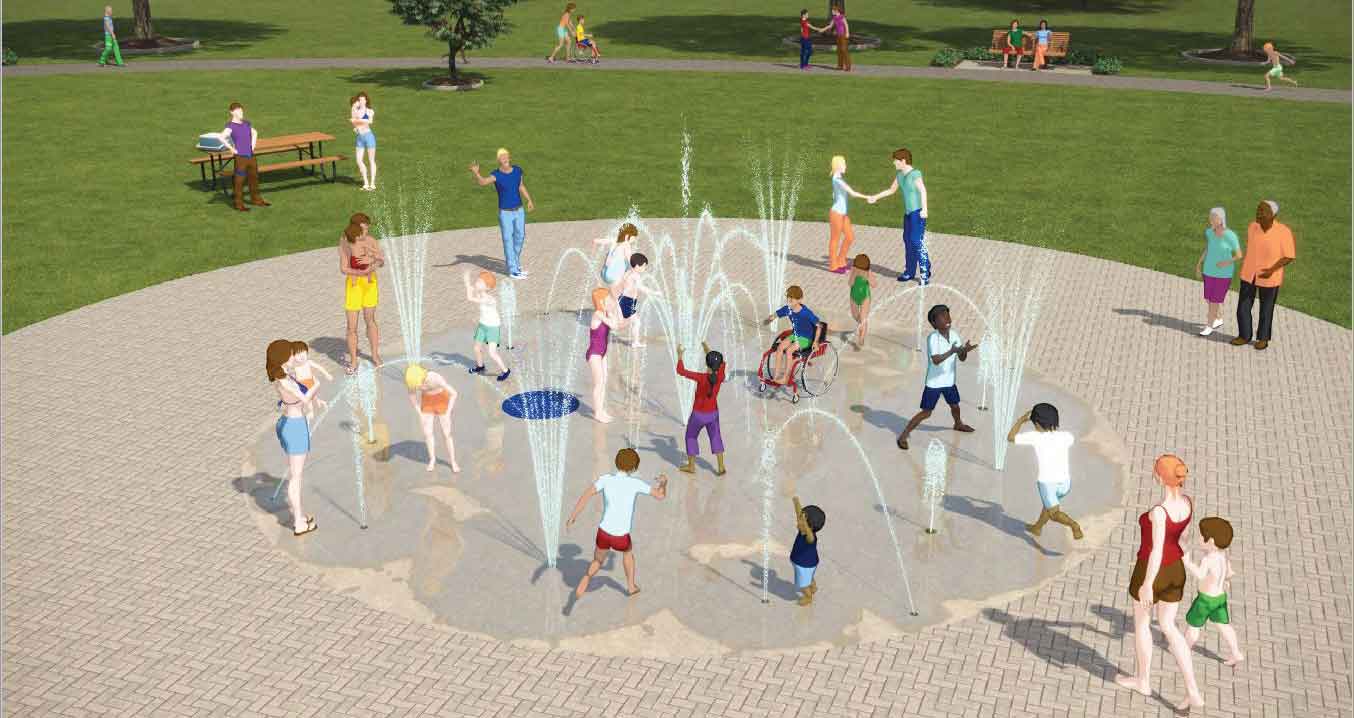 A rendering of how the new Central Park splash pad may look.