Two local athletes who translated their skills on the ice into medals at both the Paralympic Games and the Olympic Games are being inducted into the City of Spruce Grove's Awards of Excellence program this year.
Team Canada para ice hockey defenceman Steve Arsenault and Team Canada goalie Ben Scrivens are both being recognized for their achievements. They will be formally inducted into the program during the City's Canada Day Celebration on July 1 at Jubilee Park.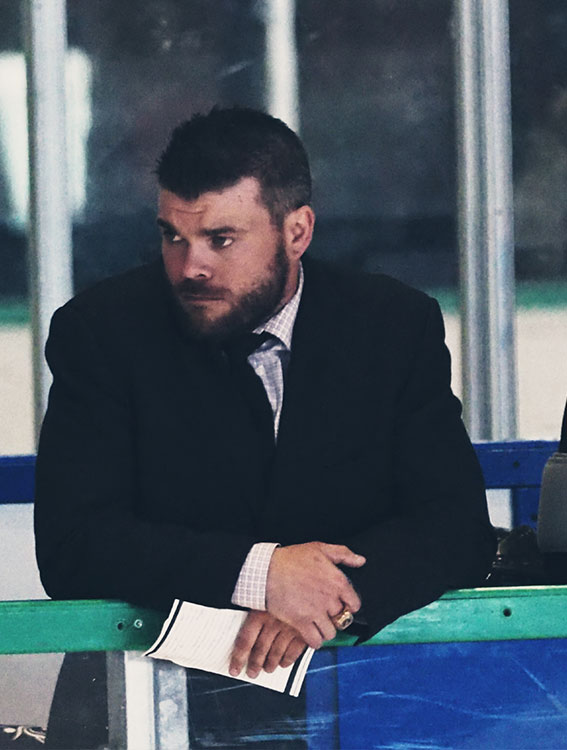 In his youth, Arsenault played able-bodied hockey in Spruce Grove, but lost mobility in his hip due to avascular necrosis of the femoral head. However, rather than quit playing hockey, he used his industrious attitude and skills to successfully transition into the sport of para ice hockey.
Arsenault has competed in two Paralympic Winter Games, winning silver at PyeongChang 2018 and bronze at Sochi 2014. He has also won two gold medals (2013 and 2017) and one silver medal (2015) at the IPC Para Hockey Championships, and multiple gold and silver medals at the World Sledge Hockey Challenge.
A general contractor and father of two daughters, Arsenault also currently leads Team Alberta's para ice hockey team as their head coach and works with Canada's National Para Hockey Development Team.
Scrivens started his hockey career with Spruce Grove Minor Hockey, going on to play in the AJHL for the Spruce Grove Saints in the starter goalie position. He was then offered a scholarship to play hockey at Lynah Rink, home of Cornell University's Big Red Men's Hockey Team, earning First Team All-American honours.
A career in the NHL followed, playing goal for the Toronto Maple Leafs, Los Angeles Kings, Edmonton Oilers and the Montreal Canadians. During his time with the Oilers, Scrivens set an NHL record for most saves (59) in a regular season shutout. While in Edmonton, he also wore goalie masks that were designed and painted by two local artists with schizophrenia to help raise awareness around the stigma surrounding mental health. Both masks were auctioned off with proceeds going to the Alberta Mental Health Association and the Schizophrenia Society of Alberta.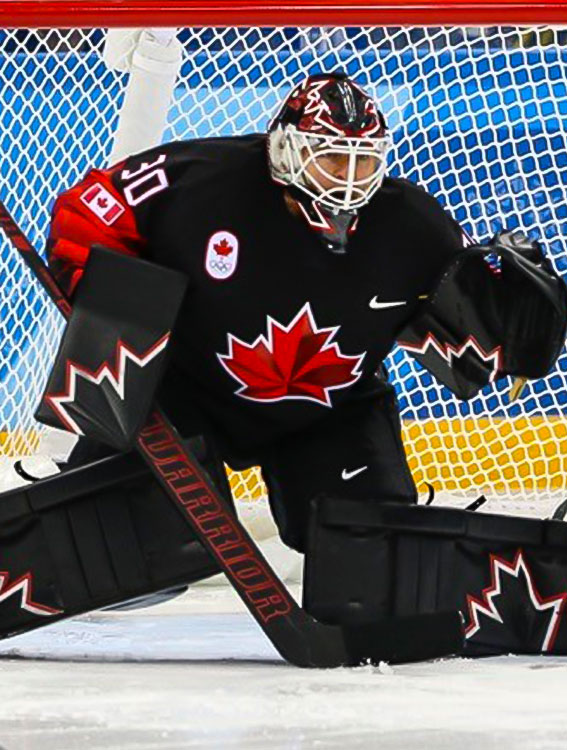 In 2018, Scrivens was part of the Olympic Canadian Men's Hockey Team, helping his team win bronze at PyeongChang 2018. He is now retired from professional hockey and is pursuing a Master's degree in Social Work with an emphasis on Policy and Restorative Justice. 
"It is a privilege to recognize these two outstanding individuals with an Award of Excellence," said Spruce Grove Mayor Stuart Houston. "Throughout his para ice hockey career, Steve had demonstrated incredible resiliency, leadership and skill, and he is now helping to grow the sport as a mentor and coach. In addition to having a successful career in the NHL, Ben used his position to bring awareness to various charities, organizations and causes that are close to his heart. We are extremely proud of both of them and are honoured to be able to recognize them in this way."
The Spruce Grove Awards of Excellence program was established in 2003 as a way for the City to recognize outstanding community members who have made contributions in the areas of athletics, arts, education, the environment, innovation, community service or significant achievement. Past inductees include Stephanie Labbé (2017), Jonathan Giovannoni (2017), Ed Huber (2011), Lorna Kemp (2010), Dr. Donald LeGatt (2008), Allan Shenfield (2006), Judy Kesanko (2005) and Jennifer Heil (2005). For more information on the program, including all the recipients, visit www.sprucegrove.org/AOE.