Take pride in your neighbourhood! Participate in our new community-wide clean up program running April 26 – May 31, 2023. 
Registration now open!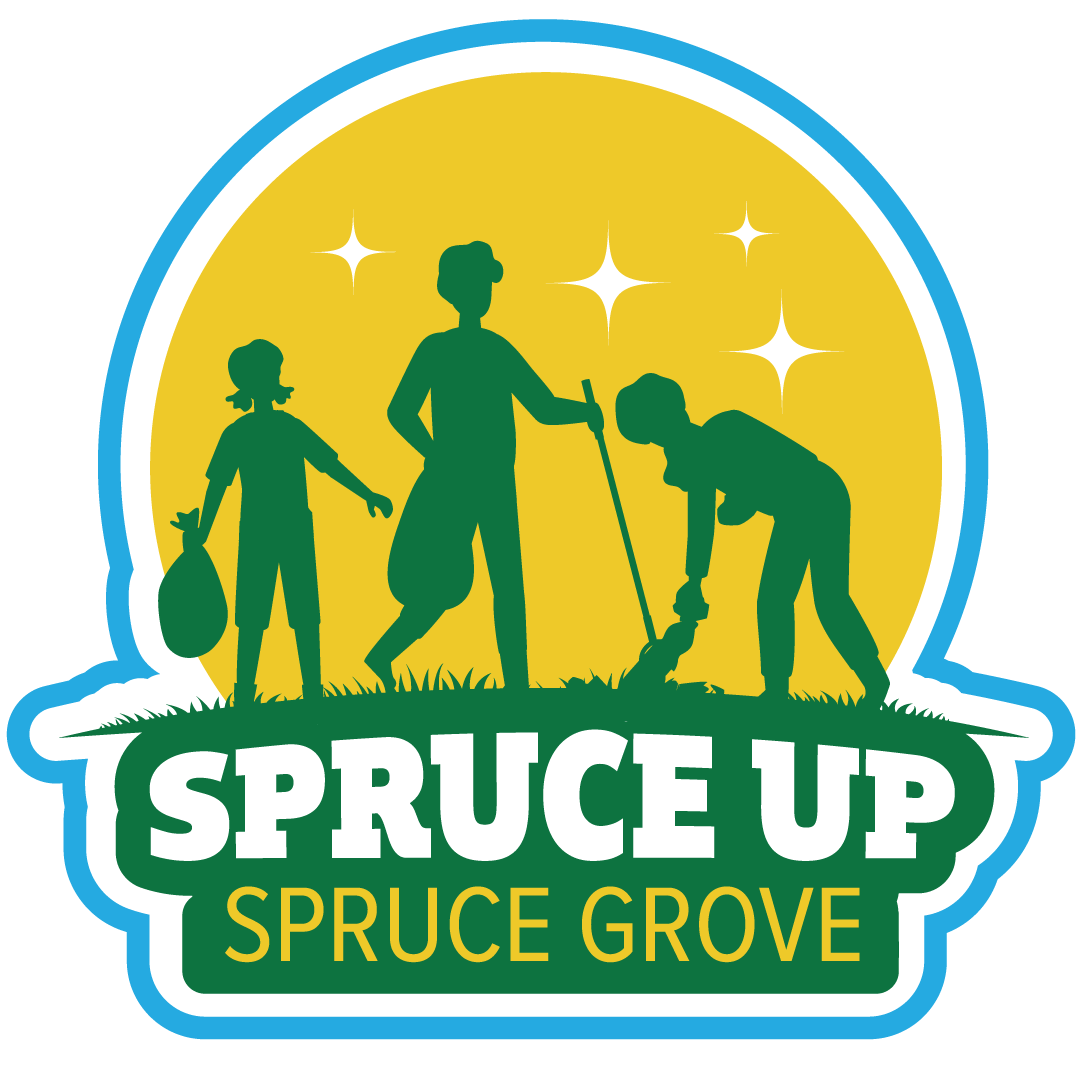 Register online to determine a date, time and location that works best, pick up your supplies and get cleaning! By signing up your team in one of the following categories, you will be entered into a draw for a chance to win a door prize:
Schools – Class Party
Community Groups – Free advertising on Big Sky Media
Businesses – Free advertising on Big Sky Media
General Public – General Prize 
Clean up kick off party & community BBQ
Join us in helping make Central Park clean and litter free! Activities include environmentally focused booths, community clean up and a free hot dog BBQ brought to you by Save-On-Foods (while supplies last).
Sunday, May 7, 2023 from noon to 2 p.m.
Central Park (450 King St, Spruce Grove, AB T7X 2C5)
Together let's Spruce Up Spruce Grove!
Sign up for Spruce Up Spruce Grove
Thank you to our sponsors


Together let's Spruce Up Spruce Grove!
Questions?
Make sure to view our FAQs below, but if you need more information, please contact our Community Development team by email with your questions. 
After completing the online registration form, our team will review your details and send confirmation email to you approving your location. 
Clean up supplies such as gloves and garbage bags can then be picked up at the Border Paving Athletic Centre during operational hours. Our Customer Experience Representatives will be happy to provide you with the materials needed.
Border Paving Athletic Centre
100 - 9 Tri Leisure Way, Spruce Grove, Alberta T7X 0T3
Hours of operation
Mon-Fri: 8:30 a.m. - 9:30 p.m.
Sat: 8:30 a.m. - 6 p.m.
Sun: 8:30 a.m. - 4:30 p.m.
Please leave all bags near a garbage receptacle when at all possible.
Upon registration, someone from our team will connect with you regarding the best location to leave your bags post clean up. 
Send us a follow-up with how many bags were collected and where they were placed (i.e., near a sign, landmark or garbage receptacle). This helps our crew plan the pickups and allows us to record and celebrate your contribution!
We encourage you to also take a picture of your cleaned up location and send it to our Community Development team. You will receive an extra entry into our door prize draw. Send all photos via email to communitydevelopment@sprucegrove.org
We are encouraging clean ups within the City of Spruce Grove in the following locations: 
Parks, school yards, green spaces & trails
We suggest looking at the map provided online to discover your desired are
For your safety, we have restricted the following locations:
*Restricted: highways, major roads, personal properties & yards, storm water management ponds and railway right-aways
Yes! Our team would be happy to provide you with a volunteer reference letter for participating in this program upon request. Please reach out to our Community Development team via email.